Do you want your American Dream to become reality? Our attorneys are specialists in U.S. immigration law and nationality law and assist companies, investors and individuals (including freelancers, artists, athletes and performers) with all matters related to
nonimmigrant and immigrant visas,
employment- and family-based visas,
green cards,
waivers of inadmissibility and
naturalization.
This is how you get your USA visa in just 5 steps - legally secure, without wasting time and with the good feeling of receiving professional advice from attorneys who specialize in U.S. law and U.S. visa law.
Our services:
Advice on U.S. visa law from specialized attorneys and certified emigration consultants

Assistance with your visa application process

Advice on posting employees to the USA

Advice on setting up a company in the USA, especially with regard to tax aspects

Advising clients from Germany, Austria and Switzerland as well as German- or English-speaking clients from other countries around the world

Personal consultation or appointment by phone or by videoconference
++Update++Update++Update++Update++
No corona vaccination required for entry into the USA
As of May 12, 2023, air travelers no longer need to provide proof of vaccination to travel to the USA. This applies to all visa categories.
U.S. visa for entrepreneurs and investors
Would you like to invest in an existing company or a company to be founded in the USA? Or are you planning to set up a U.S. branch or subsidiary? We advise on E-1 visas, E-2 visas, EB-5 visas or L-1 visas.
U.S. visas for fiancés and married partners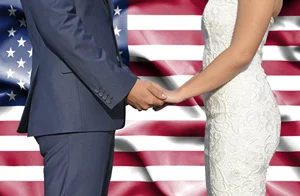 Have you lost your heart to an American? We would be happy to provide you with comprehensive advice on the K-1 visa, K-3 visa and IR-1/CR-1 green card.
Keys to a successful visa application in the United States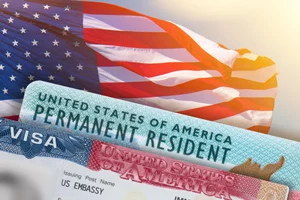 The U.S. government has strict requirements that must be carefully followed to be able to live and work in the U.S.
Visa applications that are not carefully prepared are rejected regularly. Applicants in general - and companies in particular - cannot afford the delays and complications that arise when poorly prepared applications are rejected.
We can help you navigate the thicket of rules and regulations regarding U.S. visas. During a consultation, our experts can help you determine which U.S. visa(s) will meet your or your company's needs and goals, which requirements must be satisfied and which documents and forms must be submitted to the U.S. Embassy, U.S. Citizenship and Immigration Services (USCIS), or both.
We can also represent you before the relevant U.S. government agencies and prepare the entire application package for you.
We process all visa application procedures in our proven 5 steps. This is how we ensure that your visa application and your commitment in the USA have the best possible chance of success: the overwhelming majority of our clients have the desired visa in their hands after the first application.
FAQ about U.S. visas and green cards
Do I even need a U.S. visa?
Is an interview appointment at the consulate required?
How long is my visa for the USA valid?
What are the most common reasons for denial of U.S. visas?
...
We have the answers to more than 20 questions that we encounter over and over again in our daily consulting practice!

Learn more>>
Beyond visas: Comprehensive services for your U.S. expansion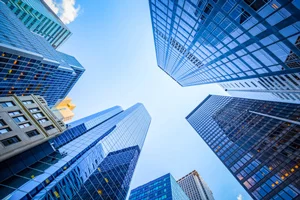 Choosing the right visa is the first step to building a successful U.S. business. But there are many other legal and tax implications, issues and questions to consider and clarify before moving forward with your U.S. expansion. These include:
Employment law: Which rules and regulations govern the secondment?
Corporate law: Which U.S. legal structure best meets the needs of your business, including limitations on liability?
Tax law: How are U.S. dividends taxed outside the U.S.? Who should act as the parent company? Which transfer price rules apply? Which U.S. legal structure is best from a tax perspective?
The new U.S. company will also need standard contracts for various relationships, including those with customers, suppliers and employees. Tax counsel and accounting services should also be arranged.
WINHELLER's 5-step visa process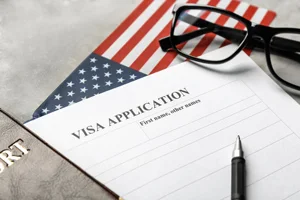 For an overview of which U.S. visa(s) might fit your needs, you can start by reviewing our list of visa categories. Then, during a personal consultation, we can discuss your visa options and help you determine which visa(s) would best serve your individual needs and objectives.
We can also provide you with information regarding the key requirements that must be satisfied to obtain your preferred visa. Once you have selected the right visa, we can help you with the application process in 5 steps.
By working with WINHELLER, you will have the support of professionals who regularly provide businesses and individuals with counsel regarding U.S. immigration and nationality law. You will be able to rest assured that you have selected the best U.S. visa for your business or personal needs and that your application has the best chances for success.
U.S. visa support wherever you live
Where your business is located or where you live or work does not matter. We regularly assist clients throughout Europe and the world, including companies and individuals located in Germany, Switzerland, Austria, the United States and elsewhere.
In addition to in-person consultations (in Germany) WINHELLER also offers telephone and video consultations.
We prepare applications for U.S. visas by following our tried and true 5-Step Process to ensure that your visa application has the best possible chances of success – and so that your U.S. plans (be it a business venture, a new job or a new life with your family) are also a success.
We offer flexible solutions and fair pricing options
We take pride in charging fees that are fair and reflect both the work required for each visa application and the quality of our services. We generally charge our fees in accordance with our hourly rates.
Depending on the case and your needs, flat fees may also be possible. Similarly, if your company intends to apply for U.S. visas for a number of employees, we are usually able to offer attractive discounts. Feel free to get in touch for more information.
Advice from a lawyer and Certified Emigration Consultant
If you have questions about a particular visa, our worldwide services, fees or processing times feel free to get in touch with our visa experts by e-mail (info@visum-usa.com), telephone (+49 69 76 75 77 80) or by using our contact form below. You can make an appointment for an in-person meeting or a consultation via telephone or video conference. We look forward to hearing from you.
Our experts on U.S. visa law will be happy to advise you. Attorney Thomas Schwab is one of the few attorneys approved by the Federal Office of Administration as a Certified Emigration Consultant.
WINHELLER's expert attorneys and tax consultants can help you optimize your U.S. project while complying with relevant state and federal laws and regulations. Our customer reviews (mostly German) reflect our reputation as a one-stop shop for U.S visas and related U.S. legal issues.
Fields marked with * are mandatory.