B-1 Visa – Temporary Business Visitor
The B-1 Visa (Temporary Business Visitor) is for individuals traveling to the U.S. to engage in business activities. Because the B-1 Visa is not an employment visa, work is not allowed. Individuals usually apply for a B-1 Visa when they cannot enter the U.S. under the visa waiver program (ESTA) because, for example, they wish to remain in the U.S. longer than 90 days or have a prior visa refusal or are otherwise disqualified from the ESTA-Program.
As is this case with most other nonimmigrant visas, the applicant must show that the purpose of his trip is consistent with the visa type, that he has no immigrant intent (i.e. that he has strong ties to a country outside the U.S. and will leave the U.S. at the end of his stay) and that he has or is receiving funds to cover the costs of his trip.
Temporary stay in the U.S.
The applicant must be able to show that he intends to stay in the U.S. temporarily. To show that his stay will be temporary, the applicant must present evidence that he has concrete plans and intentions related to actual business activities. An intent to depart is usually shown by presenting evidence of a permanent, full-time job, relevant business ties as well as social and family relationships outside the U.S.
Business activities in the U.S.
The business activities permitted when travelling on a B-1 Visa include, but are not limited to, attending meetings or conventions and negotiating contracts. However, because work is prohibited, a B-1 Visa traveler should never receive any salary or compensation from a U.S. company or individual for activities performed in the U.S. Reimbursement for travel expenses, on the other hand, are generally permissible.
It is sometimes difficult to determine with certainty whether an activity is or is not allowed when traveling on a B-1 Visa. For example, amateur athletes and amateur performers are generally permitted to perform and participate in events as long as they receive no payment for their performance or participation and only incidental expenses are reimbursed. Professional entertainers, on the other hand, are prohibited from using a B-1 visa to perform – even if they receive no payment for the performance.
Other permissible B-1 activities include attending scientific and business conferences, attending court hearings and engaging in independent research. If certain requirements are met, the B-1 Visa may also be used to engage in limited work activities, such as the installation and maintenance of industrial equipment or machinery purchased outside the United States. However, anyone seeking to take advantage of these limited exceptions must very carefully follow the relevant rules or risk a denial of entry or status violation.
Each applicant must apply for his or her own B-1 Visa and must meet the visa requirements independently.
Accompanying family members
Family members of a B-1 Visa holder can apply for a B-2 Visa as tourists.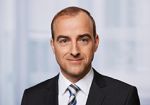 If you need assistance with the application for a visa feel free to contact us by e-mail (info@visum-usa.com) or by phone (+49 (0)69 / 76 75 77 80). We can schedule a telephonic or in-person appointment for a consultation with our expert German attorney Thomas Schwab. During the consultation we can discuss which visa(s) you may be eligible for and provide you with an overview of the application requirements. We can also assist you with the entire application process.
We can customize our services to meet your needs. For example, if you have already decided that a B-1 Visa meets your needs, we can forego the initial consultation and begin the process of assisting you with the B-1 Visa application right away. Contact us for more information.
Fields marked with * are mandatory.