You need help with your U.S. visa? We will tell you which U.S. visa is best suited for your specific needs and show you which requirements need to be met. We will guide you to your visa in 5 steps: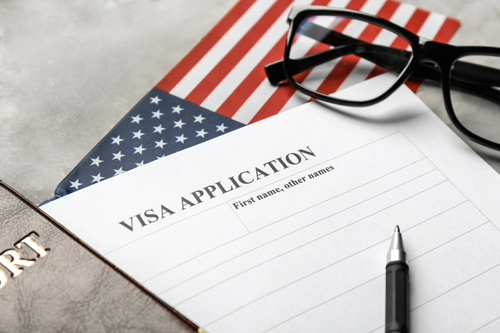 1. Mandate
You can reach us at any time by e-mail at info@visum-usa.com, by phone at +49 (0)69 76 75 77 80 or by fax at +49 (0)69 76 75 77 810. We look forward to hearing from you!
If you already know that an E-2 visa, an L-1 visa or a B-1 visa is the right visa category for you and you therefore do not need an initial consultation (for which a fee is charged), you can also commission us to apply for your visa at a fair flat rate! Steps 1 and 2 are then not applicable for you.
2. Exploration of your personal situation
In order to determine which visa is the right one for you, we will discuss your current situation and your plans in detail in a personal or telephone initial consultation. If necessary, we will make suggestions as to how you could alternatively arrange your plans in order to improve your chances of obtaining a visa.
3. Documentation
After deciding on the appropriate visa, we will inform you which personal, business and other documents are required for your application. When it comes to compiling the necessary (personal) documents, your cooperation is required. However, it is sufficient if you provide us with (good) copies of the documents. We do not require originals.
4. Contacting the U.S. Consulate
As soon as the documents are complete and have been reviewed by us, we will prepare the application and contact the relevant authority (immigration authority or consulate). In due course, we will arrange the necessary interview appointment at the consulate.
5. Interview appointment and issuing of your visa
The decision on issuing your visa is usually made at the interview appointment and issuing of your visa is usually made at the interview appointment at the U.S. Consulate. If the consulate requires further proof or information for its decision, we are there to assist you.
The overwhelming majority of our clients receive the desired visa right after the first application. Congratulations!