H-2B Visa - U.S. Employment Visa
The H-2B visa category is intended for non-agricultural employees seeking to work in the U.S. temporarily.
H-2B visa for German nationals
Since December 18, 2012, only nationals of certain countries are eligible to apply for an H-2B visa. For a long time, German nationals were not eligible, unlike nationals from many other EU countries, including Switzerland, Austria, the Netherlands and Spain.
However, as of January 30, 2018, Germans nationals are eligible for an H-2B visa. Other nationals currently eligible for an H-2B visa are listed below.
List of H-2B eligible nationals
Nationals of the following countries are currently eligible for the H-2B category:
Andorra, Argentina, Australia, Austria, Barbados, Belgium, Brazil, Brunei, Bulgaria, Canada, Chile, Colombia, Costa Rica, Croatia, Czech Republic, Denmark, Dominican Republic, Ecuador, El Salvador, Estonia, Ethiopia, Fiji, Finland, France, Germany, Greece, Grenada, Guatemala, Honduras, Hungary, Iceland, Ireland, Israel, Italy, Jamaica, Japan, Kiribati, Latvia, Lichtenstein, Lithuania, Luxembourg, Macedonia, Madagascar, Malta, Moldova, Mexico, Monaco, Mongolia, Montenegro, Nauru, The Netherlands, Nicaragua, New Zealand, Norway, Panama, Papua New Guinea, Peru, The Philippines, Poland, Portugal, Romania, San Marino, Serbia, Singapore, Slovakia, Slovenia, Solomon Islands, South Africa, South Korea, Spain, St. Vincent and the Grenadines, Sweden, Switzerland, Taiwan, Thailand, Timor-Leste, Tonga, Turkey, Tuvalu, Ukraine, United Kingdom, Uruguay, Vanuatu (status as of spring 2018)
H-2B applicant's qualifications – university degree not required
In contrast to the H-1B visa category, the H-2B applicant is not required to provide proof of specific qualifications. In particular, no university degree is required.
However, the applicant must produce sufficient evidence that he has any relevant skills and knowledge that are required for the offered position.
If the H-2B visa will be used to perform unskilled labor, evidence of special skills and knowledge are not required.
Requirements for the workplace
The offered position must be temporary in nature. Work that qualifying as temporary may include
a project-based activity or a one-time occurrence,
seasonal employment,
employment resulting from holiday-related peaks in the tourism sector, or
intermittent employment which requires occasional work without the prospect of permanent employment.
Employer must file a temporary labor certification
Before the employee may apply for a U.S. visa at the consulate, the employer must have filed a Temporary Labor Certification (the "Certification") with the U.S. Department of Labor and a petition with U.S. Citizenship and Immigration Services (USCIS). The Certification can be filed no earlier than 120 days before the expected start date of the employment.
Furthermore, the employer must provide public notice regarding the job opening to potential U.S. employees. And the employer may be legally obligated to interview – and under certain circumstances hire – local candidates who are qualified for the position.
Only after the employer has shown that there are no suitable U.S. candidates for the position will the U.S. Department of Labor granted the employer permission to move forward with the process of hiring the foreign applicant.
Many employers will include in the job description a foreign language skills requirement to reduce the likelihood that a suitable U.S. employee will be found. However, the U.S. Department of Labor carefully considers foreign language skills requirements and often requires detailed evidence that such requirements are demonstrably indispensable for the position.
Validity and extension of the H-2B visa
In most cases, the H-2B visa is initially issued for a maximum period of 1 year and can be extended, but not for longer than a total period of 3 years. If you want to extend your U.S. visa, we can support you with all applications and legal matters. Please do not hesitate to contact us!
Relatives traveling with the H-2B applicant
Spouses and unmarried children under 21 can apply for an H-4 visa to accompany the main applicant. However, they are generally not granted the permission to work.
We answer your questions about the H-2B visa or any other U.S. visa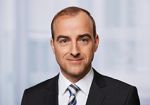 We would be happy to evaluate whether you fulfill the requirements for the H visa, or whether there are other U.S. work visas for which you may qualify. Please contact us if you wish to schedule a consultation with our expert Attorney Thomas Schwab. You can contact us per email (info@visum-usa.com), or by phone at +49 (0) 69 - 76 75 77 80.
Fields marked with * are mandatory.