H-1B Visa - Employment Visa For Highly Skilled Workers
The H-1B visa is for workers who wish to work in a U.S. company for a limited period of time. The advantage of this visa category is that, in contrast to the L visa and the E visa, there are no special requirements for the U.S. company. The requirements for the applicant are also much fewer; in particular, the applicant is not required to hold a managerial position in the U.S. company.
The disadvantage of the H-1B visa is that the number of visas issued per year is usually limited in quantity. It is therefore advisable to first check whether a different visa might be considered.
There is no limit on the number of people who wish to work for universities or for nonprofit or certain government-related research institutions.
What qualifications do applicants need to have?
The basic requirement for the H-1B visa is that the applicant must have a U.S. bachelor's degree or a foreign graduate degree at least equivalent to a U.S. bachelor's degree. Several years of work experience or a combination of both may also qualify an applicant for an H-1B visa. In addition, the H-1B visa can also be applied for by models who usually do not have a university degree in their field.
If the applicant earned his or her degree from a foreign educational institution, he or she must demonstrate that the degree is at least equivalent to a U.S. bachelor's degree. There are various service providers in the USA who can carry out such an evaluation and issue a corresponding certificate recognized by the immigration authorities (keyword: "foreign credential evaluation"). Persons who have obtained a Master's degree at a university in the USA may benefit from the fact that a certain quota of H-1B work visas is reserved for persons with this type of degree.
What are the requirements for the workplace?
When applying for an H-1B visa, as with all other visas, it must be proven that a specific job offer from the USA exists.
In this context, the offered job must require the applicant's special skills, i.e. in particular the U.S. bachelor's degree. The anticipated salary must not be less than the amount paid to employees with comparable experience and qualifications, and the recruitment of the applicant must not have an adverse effect on that group of employees. Last but not least, there must not be a strike at the company where the applicant is to be employed.
Before the employer can file its petition for the applicant with the immigration authorities, they must file what is known as a Labor Condition Attestation (LCA) with the U.S. Department of Labor. This must include information on salary and the absence of strikes. It must also be certified that either the relevant union with respect to the petitioner has been notified of the H-1B petition or, if there is no union, that the employer has posted a notice to that effect for at least ten days in their establishment.
However, if the business relies more on workers with H-1B status, this can complicate the process.
What is the application process?
In 2020, the application process was significantly reconfigured, and electronic registration was introduced (H-1B electronic registration process).
The first step is that the U.S. company seeking to employ foreign nationals must register with the USCIS in March. The registration period usually begins one week after that, during which the U.S. company (petitioner) can then submit data on potential foreign employees (beneficiaries). This is permitted for a period of about two weeks. If, in the end, the number of applications received is greater than the visas that can be granted, a lottery will be held, and the "winners" will then be informed that, from April 1 onwards, petitions can be submitted. Depending on how many petitions are received, another registration period may be held starting in early August.
The petitions, which can be filed as of April 1, are somewhat more extensive than the information that must be submitted for registration; they include, among other things, the I-129 application form and documentation on the potential employee, such as, for example, evidence of his or her education and, if applicable, the equivalency of his or her foreign degree.
Those who do not accelerate the processing by paying the premium processing fee (2,500 US dollars) will not receive feedback on the petition after approx. 15 days but may have to wait several months. Once the petition has been approved, the final step is to apply for the actual visa at a U.S. consulate in Germany.
The H-1B visa is therefore subject to certain deadlines and cannot be applied for at any time, as is the case with many other work visas (e.g. categories E, L, O, J).
What is the H-1B quota system?
The issuance of H-1B visas is subject to quotas. Only 65,000 H-1B visas are granted per fiscal year (which begins in October of each year), and another 20,000 may be granted to applicants who have earned a Master's or higher degree from a U.S. university. Because of various special regulations, including nationality-specific regulations, well over 85,000 H-1B visas are eventually issued.
What is the validity period of the H-1B visa?
In most cases, the H-1B visa is initially issued for three years and is renewable thereafter. The maximum stay may not exceed six years. However, this maximum period of stay may not apply if an I-140 petition for a green card is pending.
Can I apply for a green card with an H-1B visa?
Unlike many other visas, including the H-2B visa, the H-1B visa does not require the applicant to prove that he or she has no immigration intentions or that he or she will maintain a foreign residence. Accordingly, without this being a disadvantage to him or her as a matter of law, the applicant may file a green card petition while working in the U.S. on a H-1B visa.
Can family members come to the USA with the applicant?
Spouses and unmarried children under the age of 21 may apply for an H-4 visa to accompany the applicant. Albeit, they are not allowed to then work. There is, however, one important exception to this rule: If an I-140 petition has been approved for the H-1B visa holder, the spouse holding an H-4 visa can apply for work authorization.
We will gladly advise you on questions regarding the H-1B visa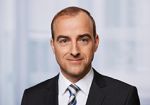 We are happy to clarify for you whether you meet the requirements for an H visa or explain other alternatives for a U.S. work visa that exist for your specific case. Please contact us at any time if you would like to make an appointment for a consultation with one of our experts - either by email (info@visum-usa.com) or by telephone (+49 69 76 75 77 80).
Fields marked with * are mandatory.